Katherine Jenkins to sing with Jose Carreras at Preston Guild 2012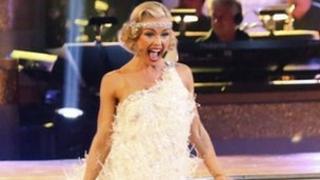 Singer Katherine Jenkins is to perform with Jose Carreras at Preston Guild's Proms in the Park in September.
The Welsh soprano will return to the UK to prepare for the event at Preston's Avenham Park after taking part in US show Dancing with the Stars.
Tickets for the event on 7 September will go on sale next week.
The proms are part of the Preston Guild celebrations which are held every 20 years after the town was granted the right to have a Guild Merchant.
It is the only Guild celebration still held in the UK.