Jane Clough murder: Government could change bail law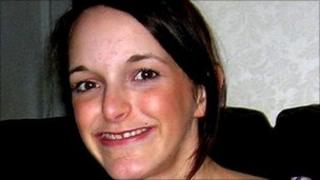 The government is looking at changing the bail law in the wake of the murder of Blackpool nurse Jane Clough.
The 26-year-old was killed by her former boyfriend Jonathan Vass who was on bail accused of nine counts of raping her.
Her parents have campaigned for the prosecution to have a right to appeal if a judge bails an offender.
Justice minister Nick Herbert said the government is considering changing the law.
Ms Clough's parents, Penny and John were backed by their MP Andrew Stephenson who introduced a 10 Minute Rule Bill in the Commons in June.
'Appalling case'
Mr Herbert told the Commons he had met Ms Clough's parents.
"This was an appalling case, no-one could be failed not to be moved by what they said," he said.
Mr Herbert stated: "They make a powerful case" and he added the government was considering changing the bail law.
But he also said: "Crown court judges are judges of some seniority and we need to assess the issues with care."
Ms Clough was repeatedly stabbed by Vass near Blackpool Victoria Hospital where she worked.
Vass, of Conway Drive, Preston, pleaded guilty to her murder and was jailed for life with a minimum term of 30 years last October.
Ms Clough's MP Mr Gordon Marsden said Mr Stephenson's bill had wide support in the Commons.
Mr Marsden, who said he wrote to the Lord Chancellor in July backing the Ten Minute Rule Bill, said government ministers had the power to change the law.
"It's not good enough when they have the power to do this, to wash their hands," he added.