Grass verge cutting reduced in Burnley to save £70,000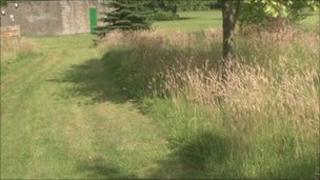 Some areas of parkland and grass verges in Burnley and Padiham are to be left to grow wild, as part of the council's plan to save money.
The council is aiming to save £70,000 in costs on vehicles, fuel and staff.
The scheme, called meadow management, means only the edges of the grass will be cut and areas not used for activity will be left.
Director of community services Mick Cartledge said keeping the borough green and tidy was a big task.
He said the 4% reduction in the budget for maintaining green spaces would not affect local parks, playgrounds and sports facilities.
"We've identified a number of areas - perimeters of formal parks and playing fields, steep banks and areas that are not used for active recreation - and it's on those areas where we've introduced meadow management.
"We won't maintain them as regularly as we have, but we will continue to litter-pick them and at least once or twice a year those areas will be mown and kept maintained."
Mr Cartledge added that the policy would be changed if areas were identified as places used by children to play.
He also said grass verges on all main road junctions would continue to be maintained to avoid problems with visibility.