East Kent X-ray need sees Faversham injuries unit close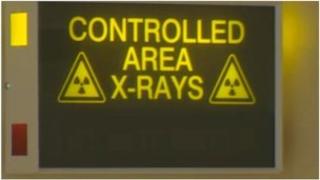 A minor injuries unit is to close after NHS commissioners said they were unable to find anyone to run X-ray services.
NHS chiefs said the current contract for the Faversham unit was due to end. One provider submitted a final bid for a new tender but did not meet criteria.
The specification required X-ray services from 08:00 to 20:00, but the sole bidder wanted to send patients to another site, health chiefs said.
But patients have claimed the tender was set up to fail.
The NHS had 19 expressions of interest. Eight providers attended a tendering event, but only one submitted a bid.
Dr Mark Jones, chairman of Canterbury and Coastal clinical commissioning group (CCG), said: "The bid was discussed by our governing body members who have agreed that, as the proposal does not meet our clinical specification and financial criteria, the CCG is unable to support it.
"As a result, we will not be awarding the contract and regrettably the minor injuries service will cease."
'Impossible criteria'
The CCG said the bidder wanted to send patients needing X-rays to an alternative site because of lack of accommodation to install an X-ray, staffing costs and low activity levels, and in order to meet financial terms.
The current provider's contract was due to end in January, but it has been asked to continue services at the minor injuries unit until March while patients adjust.
Faversham town mayor David Simmons said: "People in the town are saying if you set something up with criteria you know are going to fail, you know it's going to fail."
When asked if the CCG had set impossible criteria, he replied: "I think they probably did."
He added: "They should reconsider their decision and explore other alternatives rather than just saying it will close."
Mr Simmons, who is also chairman of the Friends of Faversham Cottage Hospital which offered to buy X-ray equipment for the minor injuries unit, said residents feared this was "the tip of the iceberg".
He said Faversham and Herne Bay outpatient services were also being reviewed.
"It brings into question the viability of Faversham Cottage Hospital itself," he said.
"It's going to increase the numbers of people going to A&E. There's a national debate about that at the moment. I'm very upset about it."
Mr Simmons has organised a public meeting on 6 December where the closure of the unit will be discussed.
In reply to Mr Simmons's comments, a spokeswoman for the CCG said the criteria could not be changed because it was "committed to providing patients with affordable, high-quality, and consistent care".
She added: "As part of this commitment we have agreed a standardised specification for minor injury services.
"We want the same level of service, such as on-site X-ray facilities, to be available to all patients attending minor injuries units across the area."
The spokeswoman also said representatives from the CCG had spent time with Mr Simmons addressing his concerns.