Kent council cuts: Service rethink savings plan agreed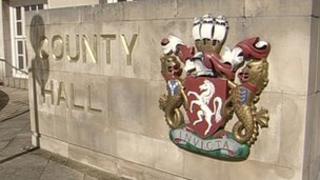 Plans that could see libraries and care homes in Kent run by private companies or charities have been approved.
Kent County Council (KCC) announced in July it needed to make further cuts following the latest settlement from the government, taking the total of savings it must make by 2018 to £239m.
On Thursday councillors backed phase one of the plans to outline which services could be run differently.
Union Unison fears the changes could lead to a drop in quality of services.
'Commercial rigour'
Paul Carter, leader of Conservative-led KCC, said: "We've published a list where we're going to go into what we call market engagement to see who is best able to continue to deliver good services at hopefully significantly less cost.
"We've published our first phase of works where we will apply real commercial rigour and take a decision by April of next year on who is best able to continue to deliver high quality services, whether it's in house, within the public sector or with charitable voluntary organisations or the private sector."
The authority's list includes frontline services such as libraries, care homes and adult and community and learning, as well as corporate areas such as legal, human resource, finance and communication services.
David Lloyd of Unison said members of his union felt very confused and unsettled by the plans.
"People are concerned that services will fall or fade away."
He added: "What we are concerned about is that there doesn't seem to be, at the moment, the reviews and the robustness to actually show how this is going to happen."
More than 1,500 staff have already been made redundant from KCC as part of previous cost-cutting measures to meet savings targets of £267m between 2011-12 and 2013-14.