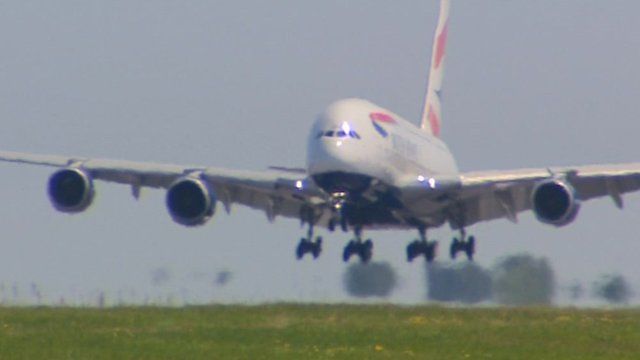 British Airways Airbus A380 superjumbo touches down in Kent
16 July 2013 Last updated at 12:59 BST
The world's biggest passenger aircraft has touched down at Manston Airport.
The British Airways Airbus A380 super jumbo will be based in Thanet for the next month while staff undergo training.
Mark Norman, BBC South East's business correspondent, spoke to airport chief executive Charles Buchanan, Captain Dave Thomas, head of technical training at British Airways, and Captain Rob De Martino.