Kent MP Gordon Henderson opposes children's centre changes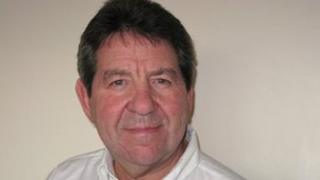 A Kent MP has written to the county council opposing plans to close up to a quarter of its children's centres.
Twenty-three out of 97 centres could be shut, many in rural areas, in a cost-cutting exercise aimed at saving at least £1.5m.
The Conservative MP for Sittingbourne and Sheppey expressed concern about plans to close one centre in his area and cut the hours of a further two.
Gordon Henderson asked for the "ill-conceived proposal" to be reconsidered.
'Vulnerable constituents'
His letter to Kent County Council referred to the proposed closure of Woodgrove Children's Centre in Sittingbourne and a reduction in hours at Beaches and Lilypad Children's Centres on the Isle of Sheppey.
"I believe that these decisions were based on a deeply flawed rationale and I am very concerned at the consequences to some of my most vulnerable constituents," Mr Henderson said.
He said the areas served by Woodgrove and Beaches contained many families of children with special needs who required support.
Conservative Councillor Jenny Whittle said the council had pledged not to close any centres in areas of high deprivation.
She said: "The usage of the centres we propose to close is either at a low level or the majority of users are also using another children's centre nearby which we do not propose to close."
But Mr Henderson said the reason for multiple use was often less about a choice and more to do with a particular support service being available at one centre and not another.
"Surely, the answer is not to close Woodgrove, but to enhance the range of services available at the centre, thereby ensuring that parents do not have to visit a different centre?" he said.
The council has proposed that in future there would be 16 lead centres in communities where more families needed early support, which would work more closely with GPs, schools, health visitors, childminders, nurseries, health and social services and the voluntary sector.
A 12-week consultation period on the closures is now under way.