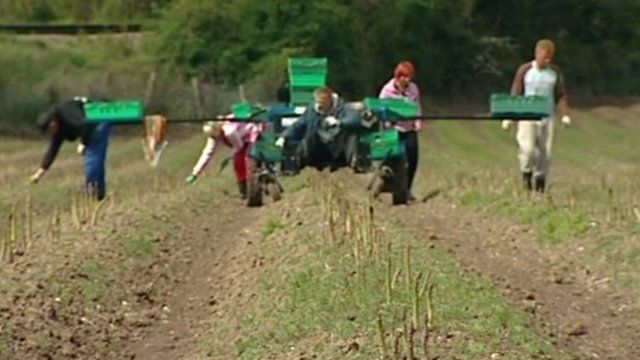 Asparagus harvest in South East hit by bad weather
16 May 2013 Last updated at 16:33 BST
Farmers in the South East say the cold, wet spring has hit this year's asparagus crop hard, with the first few bunches just getting to shops and restaurants now - a month late.
The harvest for 2013 is expected to be down by 50%.
Peter Dyas, of Sevenscore Farm in Ramsgate, Kent said his workers had taken 20-odd trays from a field which would usually yield up to 200.
"It's very, very sparse. It's a disaster this year," he said.