Kent MP Crouch questions Theresa May over US fugitive Sean Lopes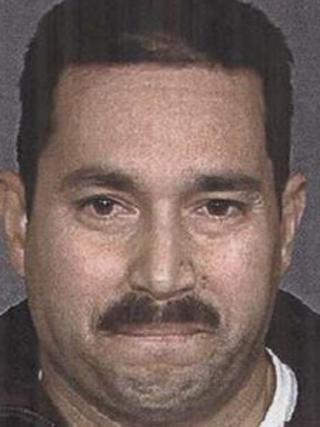 An MP has written to the Home Secretary to ask how one of the USA's most wanted men ended up living and working in Kent.
Tracey Crouch, MP for Chatham and Aylesford, said she wanted Theresa May to explain how Sean Lopes, 47, managed to enter the country.
Lopes was arrested in Chatham last week over the 2004 attempted murder and kidnap of a woman in New York.
He went missing while on bail and was convicted in his absence in 2005.
Lopes, who was born in Guyana, was sentenced to 15 years in prison.
The former science teacher was named as one of New York's most wanted criminals in 2006.
Last year US authorities said they believed Lopes, who they described as a "violent fugitive", was hiding in Trinidad and Tobago.
In 2008, Interpol in Guyana said Lopes, who is believed to have Guyanese and Dutch nationality, was wanted for alleged kidnapping and other crimes involving the use of weapons and explosives.
Kent Police said a member of the public had raised concerns about the fugitive, who had been living at an address in Victoria Road.
Officers from the force tracked him down after liaising with authorities in New York and the Metropolitan Police and arrested him in New Road, Chatham, on 6 May.
Conservative Ms Crouch said she had written to the Home Secretary to ask how "one of America's most wanted men" got into the country.
She said she had also asked "how he managed to work, stay and live here, especially if he wasn't using a false identity".
Lopes was remanded in custody during an extradition hearing at Westminster Magistrates' Court earlier.
He is due to reappear via video-link next month.