Afghan teenager returns to foster home pending appeal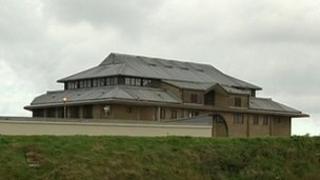 A teenager facing deportation to Afghanistan has been allowed to leave Dover's immigration removal centre.
Asylum-seeker Najib Hashimi, 18, was permitted to return to the home of his foster family in Faversham on Thursday pending the outcome of an appeal.
He has been in the UK since 2009, but was detained on Sunday and told he would be put on a plane back to his homeland the following night.
Mr Hashimi has until next Wednesday to appeal the Home Office decision.
'Fled to Pakistan'
He said in the meantime he planned to return to college, and if he was allowed to stay in the UK, hoped to go to university next year.
He fled to Pakistan with his mother after his father and brother were killed by the Taliban regime in Afghanistan.
Fearing for his life, his uncle and mother then paid for him to be brought to the UK, where he arrived in Kent as an unaccompanied minor at the age of 14.
"I left my country at 11 years old. It's not easy for me to go back there," he said.
The UK Border Agency has said individuals are returned to their countries if they do not need protection and have no legal basis to remain in the UK.