Meeting over former Pleasurama seaside development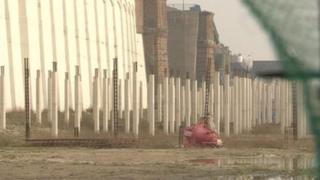 A public meeting is to be held over the planned development of a seafront site which has been derelict for 10 years.
SFP Ventures should have built a hotel and luxury apartments on the derelict Pleasurama theme park site in Ramsgate.
Friends of Ramsgate Seafront will hold a meeting on Wednesday and then lobby Ramsgate Town Council.
Terence Painter, facilitators for the project, said it was negotiating the freehold with the council to secure extra finance.
It hopes to complete the project by 2014.
The organisers of the meeting said many residents were angry about the handling of the development.
Independent councillor Ian Driver has described the former Pleasurama site as a "massive public eyesore".
Apartments at the Royal Sands development are being advertised for between £185,000 and £435,000.