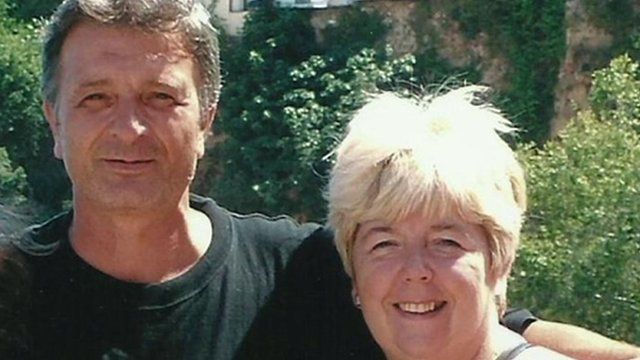 Fears for Turkey attack couple Eileen and Nusret Bora
26 July 2012 Last updated at 17:11 BST
A woman whose husband was attacked in Turkey says she needs to get him back to England to improve his chances of recovery.
Eileen Bora, from Tunbridge Wells, married Nusret in Turkey in 2003, but he suffered physical and mental injuries in an attack last year.
Friends of the family in Kent have launched a campaign to raise enough money so that Mr Nusret, who used to work Tunbridge Wells, can apply for a visa and return.