Kent's Labour police commissioner candidate burgled
18 June 2012

From the section

Kent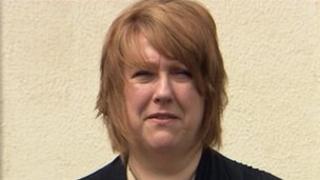 Labour's candidate for Kent's police commissioner was burgled on the day she was selected to stand in the election.
Ashford councillor Harriet Yeo said items stolen from her Kingsnorth home on Sunday included gold jewellery.
The Conservative candidate for the position is Medway councillor Craig MacKinlay. The Liberal Democrats are not putting forward a candidate.
Elections in 41 areas, including Kent, will take place in November.
At the same time, the current police authorities will be scrapped.
The new commissioners will have the power to hire and fire chief constables, hold them to account and set the forces' budgets. They will also be held accountable to the public.
'Unique role'
Ms Yeo, who is also the leader of the Labour group in Ashford, president of the Transport Salaried Staffs' Association (TSSA), and the vice-chair of Labour's National Executive Committee, said it would give "communities a real chance to engage and say how they want policing delivered in their areas".
"I see this role primarily as a facilitator. It's giving the constituents a chance to actually have a positive influence on setting their agenda to how they want their policing delivered," she said.
"I see this as a chance to make the police and the communities feel as one - working together and setting the right agenda together."
Mr MacKinlay, who is a magistrate in north Kent, said the "unique role" was long overdue and would allow "a democratic link between the electorate and the actual policing that they're getting".
"We've never had that direct accountability of our policing to a person that you can hire and fire at election time," he said.
Police and crime commissioners will be elected in every police force area of England and Wales in polls on 15 November.
The elected commissioners will replace police authorities a week later.