New Chatham school to provide 600 places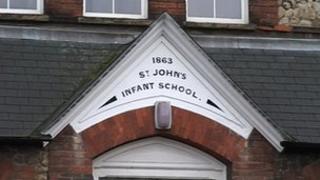 Plans to increase school places in Medway over the next five years to cope with rising numbers of young families in the area have been approved.
Greenvale School in Chatham will be expanded and a new school for 600 children in Letchworth Avenue will open in 2014.
It comes two years after Medway Council angered parents by closing Ridge Meadow Primary School in nearby Walderslade.
The council said there was still spare capacity in Walderslade and Rochester.
Councillor Les Wicks said the reasons for an increase in the numbers of primary school age children were "a sudden increase in the birth rate and... the large number of people coming in to Medway".
The council is seeking a sponsor for the new academy school, to be built on the site of the former Chatham South School.
It is currently occupied by the Bishop of Rochester Academy which will move into new buildings on the Magpie Hall Road site of Medway Community College in 2013.