Olympic Torch Relay: Maidstone event tickets delayed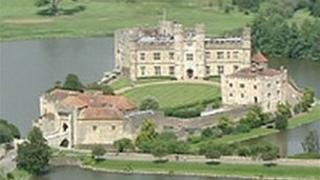 The release of tickets for an Olympic Torch Relay celebration in Kent has been put back by two days.
Maidstone Borough Council is hosting an official evening celebration at Leeds Castle on 19 July.
It said the free tickets would not now be allocated on a first-come first-served basis but through a ballot.
It said the ticket application had been delayed until Wednesday in order for a ballot to be put in place after "huge demand" for similar events in the UK.
An evening of entertainment, including a cauldron lighting ceremony, is being held at Leeds Castle while the Olympic Torch stops there overnight.
Tickets for the event are limited to 8,000.
The celebration will be shown on a large screen at a simultaneous free community concert at Mote Park.
There are no tickets for this event but there is a restriction on the number of people let into the fenced area.