Canterbury museums could double ticket prices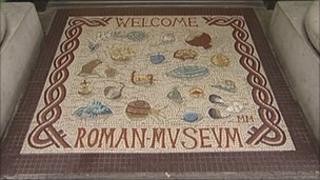 Museum admission fees could more than double if a Kent council's budget proposals are approved.
Canterbury City Council said that the alternative to the increase was to close some museums in the area.
Proposals would see the cost of tickets to some museums in Canterbury rise from £3.60 to £8.
Critics said the increases would be self-defeating and that the high cost of admission would simply drive visitors away.
Head of culture and enterprise at Canterbury City Council Janice McGuiness said that such price rises would bring Canterbury in line with both York and Bath, which the council called their "benchmarking group".
Tickets for the Museum of Canterbury and Roman Museum as well as museums at Whitstable and Herne Bay could be affected by price rises.
"All the museums will continue to be free to residents, so there won't be any impact on locals, and all children accompanied by an adult will continue to be free, regardless of whether they are local or visitors," said Ms McGuiness.
"We think this will give the service a future."