Steve Herbert murder police arrest three more people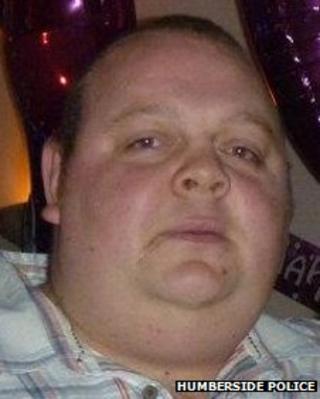 Three more people have been arrested following the death of a 34-year-old man who was attacked in Hull on New Year's Day.
Steve Herbert, from Hull, was found by police on the corner of Trafalgar Street and Beverley Road at about 06:00 GMT on Wednesday and died later.
He had been "the victim of a sustained assault", police said.
A 22-year-old man, a 21-year-old man and a 23-year-old woman have been arrested on suspicion of murder.
Four other men and a woman arrested in connection with the death have been released on bail.
Humberside Police said the new arrests came after a public appeal to identify people filmed on CCTV cameras near where the assault took place.
Det Supt Christine Wilson, head of the force's Major Investigation Team, said she still wanted to talk to other possible witnesses seen on CCTV.
She said: "We think Steve was actually intervening in what had become a confrontational situation between two different groups.
"From everything that we've gathered so far we just think Steve was trying to split up a fight.
"He was trying to keep things calm and he was just trying to make sure everybody was OK, which makes this even more tragic."
Humberside Police said a £5,000 reward was on offer for information leading to an arrest and prosecution in connection with Mr Herbert's death.