East Yorkshire school closures 'to hit child learning'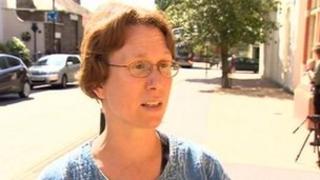 Parents claim children's education will be affected by a final decision to shut three rural schools in East Yorkshire.
Gembling and Langtoft primary schools are to close at the end of August, despite parent-led campaigns to keep them open.
The council's cabinet also voted to shut Dunswell Primary next summer, but it is due to reopen as an academy.
East Riding of Yorkshire Council said a change in the way central government funded schools had made them unviable.
Jacqui Sedman, a Gembling Primary School parent and governor, said: "Of course our children's education is going to be severely affected and everyone is so worried about this because it's their lives and they only get one chance."
Alternative places
The council said Langtoft and Gembling were the two smallest schools in East Yorkshire.
It said Langtoft had 16 pupils on its roll in October 2012, while Gembling currently has 26.
The authority said Dunswell had 89 pupils on its roll in October 2012.
Children at the affected schools will be offered places elsewhere, the council said.
Helen Phillips, whose child goes to Langtoft Primary, said: "We're a sparse village, we don't have any other surrounding villages, we don't have a public transport network, we don't actually have very much at all, other than the school, and I don't think we can put a price on education."
The council said the closures were a result of changes in the national schools funding formula, brought in in April, which meant all schools, regardless of size, were given the same lump sum.
Under the new formula all schools are able to apply for extra funding based on criteria such as the number of pupils, those with special educational needs and the levels of deprivation in the area.
Previously local authorities have had a greater level of freedom in the allocation of funding.
The Department for Education said the changes would ensure a "fairer, simpler and more consistent funding system."