Arts Council grant of £3m for Hull culture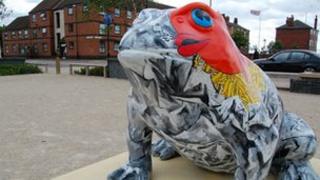 Hull is to get a £3m grant to develop arts and culture in the city.
The Arts Council funding is part of a £37m project targeting areas of the UK "where people's involvement in the arts is significantly below the national average".
The money will be used by existing creative groups in the city to develop new projects.
Hull is competing with 10 other cities and towns to become the UK City of Culture in 2017.
The city council's portfolio holder for leisure and culture, councillor Terry Geraghty, said the money would help in the area's regeneration.
"This significant investment in the city's creative and cultural offer is great news for the city and a real boost to Hull's City of Culture bid and programme," he said.
The grant is the largest to be awarded under the Arts Council scheme.