Hull Royal Infirmary poor patient care, CQC finds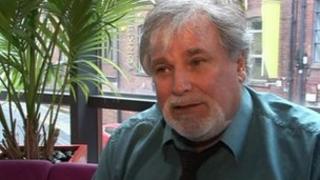 Patients being treated at an acute unit at Hull Royal Infirmary are not receiving proper standards of care, the Care Quality Commission (CQC) has said.
The health watchdog's visit to the acute assessment unit in January came after concerns from the public.
Inspectors found one patient's drip had been left to run dry and staff said busy times were "almost impossible".
Hull and East Yorkshire Hospitals NHS Trust has been told by the CQC that it needs to take action.
The acute assessment unit is a short-stay department and acts as a gateway between a patient's GP, A&E and other hospital wards.
Inspectors spoke with more than 30 patients and staff from nursing, medical and the mental health team.
High stress levels
The report said staff told inspectors that busy times were "almost impossible" and that "something has to give".
Lorraine Moore, from the CQC, said: "Patients were waiting on trolleys and had been for more than 12 hours, some up to 24 hours.
"They didn't really know what was happening. Non-one had come to talk to them about what happens next."
Ray Grayson, from Unison, said he was not surprised by the report's findings and that mistakes were being made because staff were too busy.
"It's the amount of work that's going through and the inability to shift people from the unit to another because they haven't got the beds anymore."
He added: "We've recently done a survey amongst staff and there's really high levels of stress at the hospital.
"If people are working under stress they will make mistakes and that's what we are starting to see."