Friend sues for £100,000 after Hull mortuary mix-up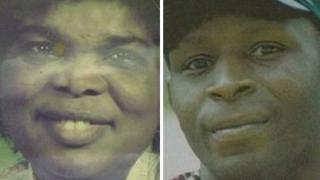 The friend of a woman mistakenly buried in the wrong grave in a Hull cemetery is suing three organisations to seek £100,000 in compensation.
Christine Omoregie has launched legal proceedings against Hull City Council, the local hospital trust and a firm of undertakers.
Her friend Grace Kamara, 77, was buried in the grave of Christopher Alder who died in police custody in 1998.
Mr Alder's body was discovered in a Hull mortuary in 2011.
South Yorkshire Police is conducting an inquiry into why Mr Alder's body remained in the mortuary when his family thought they had buried him in 2000.
Following an exhumation last year Ms Kamara's body was discovered in Mr Alder's grave in the city's Northern Cemetery.
Both bodies have been reburied.
'Very angry'
Ms Omoregie, who organised Grace Kamara's funeral, said she was "very, very angry" at the mix-up and claimed procedures were not followed.
She said: "I have suffered from stress thinking why, why should this happen, and there is no answer up to now.
"In any human situation we want justice.
"And nobody should get away with an incident like that."
Hull City Council said: "We are awaiting the outcome of the investigation being conducted by South Yorkshire police and we will respond to any actions brought against the Council by Mrs Omoregie at the appropriate time."