Quibell Park's fire-damaged stadium to get £2m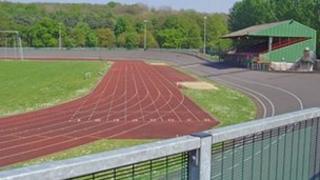 A £2m refurbishment is planned for a stadium where a fire caused extensive damage to the grandstand.
Many of the facilities at Quibell Park, Scunthorpe were left unusable after the fire in November.
The plan by North Lincolnshire council includes more than £613,000 to renew the running track and a further £415,000 for changing facilities.
The synthetic pitch will not be replaced, the plan says a new one could be provided at a different location.
Quibell Park is the council's main outdoor sports facility with an athletics track, velodrome, grass football pitches, and floodlit synthetic turf pitch.
It is the base for a number of local clubs and has about 40,000 users a year, according to the council.
A month-long online public consultation has started about the plans.