Hull job centre has 2,000 vacancies despite high unemployment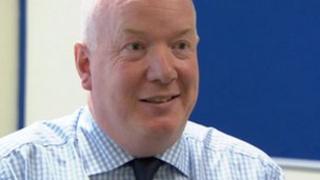 Job advisers in Hull, where the unemployment rate is almost double the national average, have revealed they have 2,000 unfilled vacancies.
The city's JobCentre Plus said not enough people had the right skills or attitude to take on the vacant posts.
JobCentre Plus district manager Stuart Griffiths said some job seekers "lacked motivation".
According to government figures, 15.8% of the working age population in Hull is unemployed. The UK average is 8.1%.
New figures show there were more than 2,000 unfilled vacancies at Jobcentre Plus in September - 70% of which were full-time positions.
Meanwhile, about 5,000 people aged 18 to 24 in Hull are claiming jobseekers' allowance at any one time.
'It disappoints me'
Mr Griffiths said: "We've got some really keen young job seekers.
"But employers say that some people still turn up lacking motivation, not having researched the company, not having done their homework to find out what the company does and not giving that employer the impression that this person is going to be a good employee.
"It disappoints me and our job is to make sure they do not give up.
"We have to work with these young people to make sure they can put their best foot forward, they can make a good impression with employers and they can get back into the labour market."
Hull is currently holding an event designed to encourage young people to develop their own businesses.
One of the participants in the week-long initiative is the newly-opened Hull Studio School.
The school, which is supported by Hull College, is the first in the region to offer pupils the chance to combine study with paid employment.
As well as studying for GCSEs and vocational qualifications, the students work with local employers on business projects.
Paul Cliff, director of business development at Hull Studio School, said: "The ability of our students to relate to business people on a one-to-one basis, not shy away from it, and be able to celebrate their skills after this short period of time is a massive positive for us."