Traffic row over planned East Yorkshire development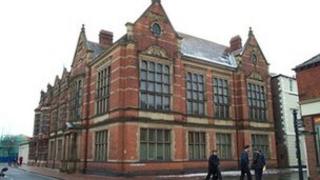 Residents of an East Yorkshire street are protesting against a new development, claiming it will lead to excessive traffic levels.
The proposed scheme in Market Weighton will see 49 houses and a medical centre built on land next to Northgate Vale.
Campaigners said they were not opposed to the buildings, but object to their road being used as an access route.
The developer said the road had the capacity to take any traffic increase.
Resident Florence Watts said "It will affect our way of living, our peace and quiet. Well, it will be just so dangerous down here with all the extra traffic."
The residents campaign group, Action Against Access, claimed the new development would lead to 200 extra cars per hour passing down Northgate Vale.
Hold talks
The man behind the scheme, Philip Lovel, managing director of Lovel Developments, disputed the residents' figures.
He said an independent report showed the number of vehicles would be "considerably less".
"There will be some extra traffic. But, when the road was put in it was built with a future phase in mind, which was the field that we're now looking to develop," said Mr Lovel.
"It's a double width road. It's got a double footpath either side. So the road does have the capacity to take the traffic."
Both sides are to hold talks to try and resolve the dispute.
Permission for the development was granted by East Riding of Yorkshire Council in 2010.
The original plan for 325 homes was scaled back due to economic reasons.