Children 'forced to litter pick' in Beverley clean-up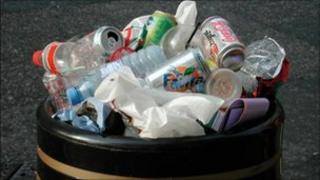 Children caught dropping litter could be forced to help clean for two hours in an East Yorkshire market town.
Council workers and police will be patrolling in Beverley in a bid to target litter offenders of all ages.
Fines of £75 will be issued, but youngsters aged 10 to 16 will be given the option to take part in a litter pick up on a Saturday instead.
East Riding council said people needed to learn dropping litter was not acceptable.
The authority said the supervised litter pick-up "provides the opportunity for young people to learn about the effect their actions have on the local environment".
John Skidmore, head of streetscene services for East Riding of Yorkshire Council, said: "These patrols are not aimed directly at young people as young and old alike discard litter, however experience has taught us that young people litter some of the most affected areas during lunchtimes."