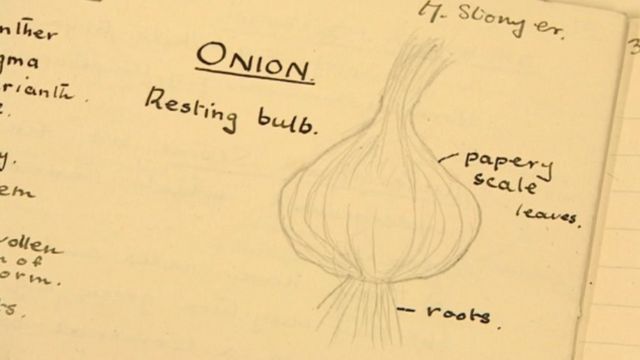 Mystery of 1920s books found in a Hereford school cupboard
6 October 2015 Last updated at 13:38 BST
A leather bag containing books from the late 1920s has been found in a Hereford school cupboard.
The books belonged to Mona Stonyer who was a pupil at what is now called Aylestone Business and Enterprise College, from 1927 to 1930.
It's not known how or why the books got left behind but the detailed analysis in them is being used in lessons to help inspire today's pupils.