Herefordshire cannabis farmer jailed for seven years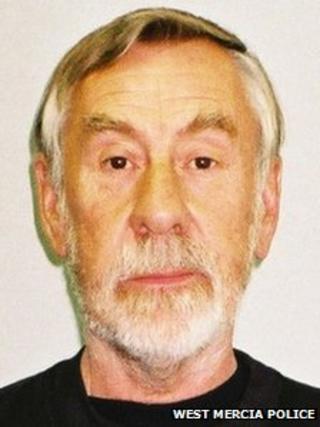 A Herefordshire cannabis grower who was cleared of unlawfully wounding a burglar has been jailed for seven years for drugs and firearms offences.
Malcolm White, 64, had denied attacking Robert Richards during a raid at Stocking Gobbetts, Whitbourne, Herefordshire.
However, White admitted growing cannabis and illegally possessing weapons - many of which were shotguns.
He was sentenced at Worcester Crown Court.
White received six years for possessing 17 firearms without a licence, plus a further year for the cultivation of a £20,000 cannabis crop in his garage.
The court had previously heard how White had tried to protect his cannabis-growing operation and had placed loaded shotguns around his secluded farmhouse.
Jurors were told White had fired three shots when Richards broke in, in October 2011.
However, he told police he was not aiming at the raider and did not think he had hit him.
In February, Richards, of Scholars Gate, Birmingham, was jailed for 10-and-a-half years at Wolverhampton Crown Court for aggravated burglary.