Church of England 'harassed vicar' case to be heard again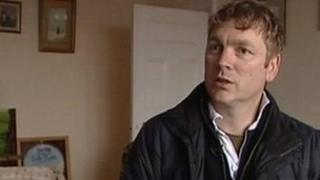 A vicar who claims he suffered a four-year campaign of harassment has won the latest round of his legal fight.
The Rev Mark Sharpe alleges his dog was poisoned, his car tyres slashed and his post tampered with when he was vicar of Hanley Broadheath in Worcestershire.
He resigned in 2009 due to poor health and brought a constructive dismissal case against the Church of England.
The Church successfully contested the case last year but Mr Sharpe has now won the right to a new hearing.
He moved to Hanley Broadheath, near Worcester, with his wife and four children in 2005, but stepped down in September 2009.
He started a legal case against the Church, which he said should have warned him of the nature of the parish and its problems and offered him better support.
'Immense relief'
The Church contested the case and in February of last year successfully argued that Mr Sharpe held a freehold position and was not an employee with statutory employment rights.
Members of the clergy are not covered by employment legislation as, in the eyes of the law, they are employed directly by God.
However, at an Employment Appeal Tribunal on Thursday, Mrs Justice Cox said in light of a ruling on Methodist minister Haley Preston Mr Sharpe's case should be reviewed at a new tribunal.
Mr Sharpe said: "This decision has come as an immense relief.
"I never intended to set out on this journey, but I was forced down this route in order to seek recompense for my family and I."
A spokesperson for the Church of England said: "The Appeal Tribunal judge did not rule on whether freehold incumbents in the Church of England are either employees or workers."
The Church said the case would now "start all over again".
A date has yet to be set for the new hearing.