Redditch oak deliberately killed in 'planned attack'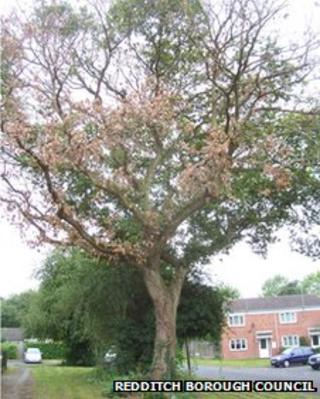 A 100-year-old oak in Worcestershire will have to be felled after being "sabotaged in a planned attack".
The tree in Ibstock Close, Winyates, Redditch, failed to bud this year and tree officers from the borough council found it had been "deliberately tampered with".
The tree has no chance of recovery and must now be felled for public safety, a council spokesperson said.
Councillor Debbie Taylor said: "We have lost a venerable old oak."
She said she was "appalled" by what was a "deliberate act of vandalism" and has appealed for anyone who has information about the attack on the tree to come forward.
The oak will be removed in the next few weeks, the council said.