Tony Johnson new Herefordshire Conservative leader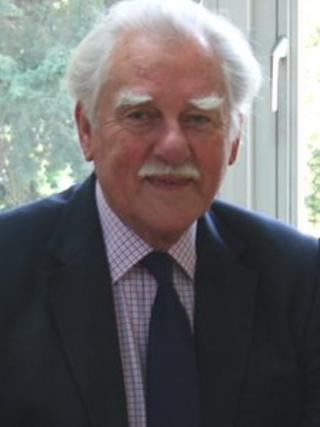 A former banker elected leader of the ruling Conservative group on Herefordshire Council has been warned he faces a "difficult challenge".
Tony Johnson, a councillor for three years, spent 30 years working for TSB.
The council has said it needs to cut £53.3m from its £331m budget by 2016.
Olywyn Barnett, chairman of the council, said Mr Johnson's experience with TSB would help get the council through "this difficult challenge".
The authority's current leader John Jarvis has announced he will step down on 24 May due to personal and medical reasons.
A council spokesperson said over the next few weeks Mr Johnson will be "working closely" with the new chief executive Alistair Neill and Mr Jarvis.
Mr Johnson was voted in as ward member for Hope End following a by-election in May 2010 and is currently cabinet member for financial management.