Worcestershire withdraws NHS 111 advice line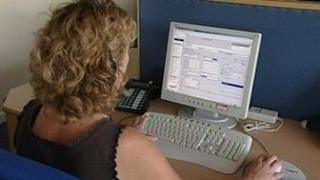 An NHS telephone advice line has been withdrawn in Worcestershire after concerns over patient safety.
The 111 non-emergency service has faced criticism since a trial was launched in parts of England last month.
Some callers said they had struggled to get through or left on hold for hours.
Wayne Bartlett, the project's regional director, said there were "significant" problems and the service had been been withdrawn in Worcestershire to "ensure patient safety was not compromised".
It followed pressure from doctors in the county.
Initially launched as an out-of-hours line, the service has now reverted to the former NHS Direct number.
Mr Bartlett said patients were advised to call their GP in non-emergency cases and follow the answering machine message if the surgery was closed.
'Not ready'
He said the project team was working to correct the "operational and technical" issues.
Doctors in Worcestershire have raised concerns IT systems at the regional base in Brierley Hill were not fit for purpose and that not enough staff had been employed to deal with calls.
Peter Pinfield, chairman of Healthwatch Worcestershire, which represents patients, said the problems had also put pressure on other NHS services in the county.
He said the system was simply "not ready", despite assurances made to the body in January.
"When people started ringing, there was too much demand, they couldn't answer some of the queries and some of the technology didn't work," he said.
He said the 111 service could be relaunched in Worcestershire within a couple of months.