Malvern Hills Science park to get £4m expansion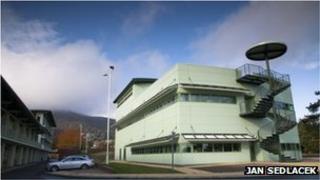 Plans to build a new £4m office and laboratory complex at a Worcestershire science park have been approved.
The owners of the Malvern Hills Science Park said the new facility could create up to 150 jobs and create £2m worth of investment in the local economy.
Twenty-three businesses are currently based at the site employing more than 300 staff.
Chief Executive, Alan White, said: "We want to attract high-growth technology companies to grow new jobs here."
The plans have been approved by Malvern Hills District Council and Worcestershire County Council.
Work to build the 25,000 sq ft (2322 sq m) of office and lab space will start at the end of this year.