Alethea Taylor: Undertaker husband urged to reveal where remains are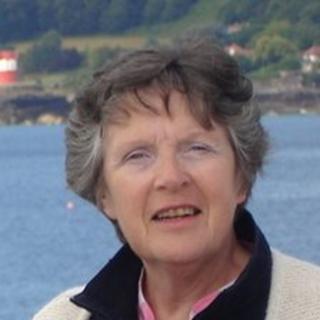 An undertaker who murdered his wife has been urged to reveal where he has hidden her remains.
John Taylor, 61, was found guilty on Tuesday of killing Alethea Taylor at their Herefordshire bungalow and disposing of her body.
Sebastian Bowen, a councillor for the area, urged Taylor to "give us the truth" so Mrs Taylor could be properly laid to rest.
He said it would also give the community some closure.
Taylor, of Mortimer Close in Orleton, was given a life sentence and told he must serve a minimum of 17 years.
In a direct appeal to him, Mr Bowen said: "Please, for our sake, for the community's sake and perhaps for your sake as well, let us know where Alethea is so that she can be found and laid to rest with all due ceremony and proper rites."
'Much loved'
Taylor, who was having an affair, killed his wife and disposed of her body on 18 or 19 January 2012, Worcester Crown Court heard.
The jury heard he had to tried to spread around the idea the missing 63-year-old was in some way "losing her mind".
Mr Bowen said Mrs Taylor had been a "very well-known and much-loved" member of the community who was involved in various groups, including the Birchpole singers.
"She was treated - and she treated everyone else - with affection and a good sense of humour," he said.
Di Harris, who organised a search by hundreds of villagers for Alethea after her disappearance, said there was "great sadness" in Orleton that, despite his conviction, Taylor was "still not telling us where Alethea is".
Det Insp Dave Williams has also urged Taylor to reveal how he disposed of his wife's remains, so her family and friends can grieve and put her body to rest.
"The investigation is not going to be over until we find Alethea," he said.