Alethea Taylor murder trial: Husband denies changing story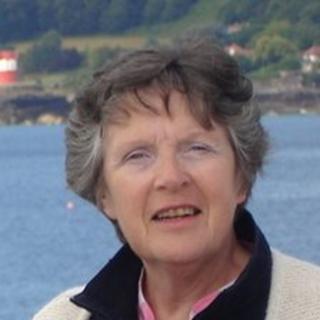 An undertaker accused of killing his wife and disposing of her body has denied changing his story over bloodstains on their bed.
John Taylor, 61, denies murdering wife Alethea, who was last seen in Orleton, Herefordshire, in January 2012.
The prosecution asked why what he told police two days after his wife went missing would be less accurate than his recollection in the witness box.
He told Worcester Crown Court: "I was mistaken."
Mr Taylor told the court he accepted he told police that days before his wife went missing, he had found her sitting on her side of the bed, with a "horrendous" nosebleed.
Forensic officers did find Mrs Taylor's dried blood, but on her husband's side of the bed, the court heard.
'Fourth pillowcase'
Michael Burrows, prosecuting, asked Mr Taylor how he could have a better recollection of the incident now than then.
Mr Taylor said it was due to "the pressure at the time, being interviewed".
When asked by the prosecution if it was because "he changed his story", Mr Taylor said "not at all".
Mr Burrows also asked if Mr Taylor expected the jury to believe his account that the fastidious and tidy Mrs Taylor, 63, had slept in a blood stained duvet for a further two nights afterwards.
Mr Taylor told the jury the blood would have been hard to spot because the bedding was purple in colour.
Mr Burrows said police had searched the couple's bungalow but only found three pillowcases and a duvet cover from a set of purple bedding.
'Totally wrong'
He asked: "What happened to that fourth pillowcase? Was there another, stained with Alethea's blood?"
Mr Taylor replied: "No there was not, and I don't know what happened to it."
Mr Burrows then asked: "Did you use it to put over her face?"
Mr Taylor said: "No, I did not."
Discussing his actions on 19 January, the day he reported his wife missing, Mr Burrows asked if he had lied when telling police about a call he had made to the couple's house to find out where she was.
He said: "You told police you had twice tried to phone Alethea, and left a message on the landline at home.
"But police told you they found no such message - do you accept that you were totally wrong?"
Mr Taylor replied: "Yes", but denied lying.
Asked if he killed his wife, Mr Taylor replied: "No, my wife is missing."
The trial continues.