Alethea Taylor murder trial: Dementia claims 'were nonsense'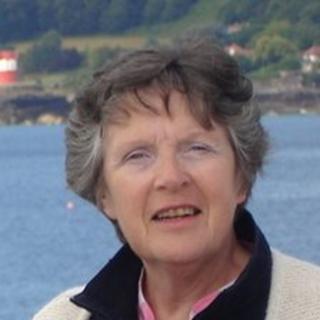 Claims that an undertaker's wife was losing her mind in the days before she disappeared were "nonsense", a court has heard.
John Taylor, 61, denies murdering wife Alethea, who was last seen in Orleton, Herefordshire, in January 2012.
Reverend Sian Harris, who had seen Mrs Taylor four times in the six months before she went missing, said she "appeared perfectly normal".
Mr Taylor is accused of disposing of her body while having an affair.
Jonas Hankin, prosecuting, asked Mrs Harris if she had heard claims that Mrs Taylor was "suffering from confusion or a lack of awareness".
'Tongues were wagging'
She replied that she had but said: "I thought it was nonsense."
She said she "appeared perfectly normal apart from one occasion at the 2011 Christmas carol service when she seemed sad and avoided my gaze".
Witness Ann Boatright told jurors at Worcester Crown Court that after the retired primary school teacher disappeared, Mr Taylor told her over the phone he would not be able to access his wife's "substantial" pension for at least seven years.
She said that Mr Taylor told her at a New Year's Eve party, he thought his wife was losing her mind.
She said: "He thought she was suffering with dementia but he couldn't get her to go to a doctor."
Earlier, the jury heard Mr Taylor's lover Alison Dearden, admit "tongues were wagging" in the village about the love affair before and after Mrs Taylor went missing.
Their affair began six months before Mrs Taylor disappeared.
Mrs Dearden's friend Rosamund Plested described her as being "besotted" with Mr Taylor after the death of her husband the year before, the court heard.
The trial continues.