Diamond Jubilee: Details of Queen's visit to Hereford revealed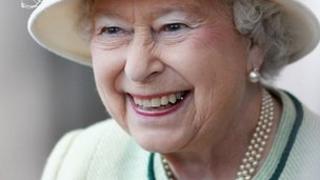 More details have been revealed about The Queen's visit to Hereford as part of the UK Diamond Jubilee tour.
Herefordshire Council said she would travel through High Town on 11 July, accompanied by The Duke of Edinburgh.
The couple will also go to King George V Playing Fields where the city's Diamond Day event is being held.
Lady Darnley, Lord Lieutenant of Herefordshire, said: "We're going to give the Queen a real taste of life in Herefordshire."
The council said an awards ceremony for people who had been judged to have made noteworthy contributions to the county during the past 60 years would also take place at the Diamond Day event.