Gosport 'bomb detector' man given suspended sentence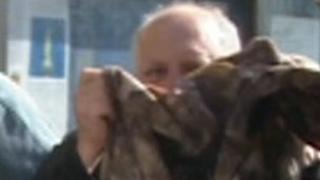 A man who made bogus bomb detectors in his garden shed has been given a suspended jail sentence.
Anthony Williamson was described as a "prodigiously dishonest conman" who sold "what was in truth no more than a non-functioning novelty toy."
The 58-year-old, from Gosport, Hampshire, was handed a two-year sentence, suspended for two years.
He was convicted at the Old Bailey in May of making the XK9 substance detector between 2008 and 2009.
Williamson, of Montgomery Road, will be required to observe a six-month curfew.
'Doctor of Electronics'
Judge Richard Hone said between 45 and 75 of the detectors were manufactured in Williamson's garden shed and sold for £500.
The devices were then sold on for £3,000 or more by others.
Williamson made a profit of between £22,000 and £37,000, the court heard.
Judge Hone said Williamson was a conman who had given himself the title of Doctor of Electronics having paid for a "gaudy certificate".
He had also told lies in relation to the device.
"The 'mischief' of the bomb detectors was that they increased the risk of injury and death when said to detect explosives - and you knew that", said Judge Hone.
'Broken man'
Williamson was said to have mental health problems but had managed to run his business at some profit for a number of years.
But Judge Hone accepted Williamson had also had a minor stroke.
Richard Horwell QC, defending, said Williamson was a "broken man" who had suffered significantly since he was first interviewed by police.
"Although the defendant had not pleaded guilty, he had at least not fought the case on the extraordinary basis of others that the devices did work", he said.
"No one had been harmed from the use of this particular device, which was made under the instruction of others."