David Guy murder accused 'has no memory' of killing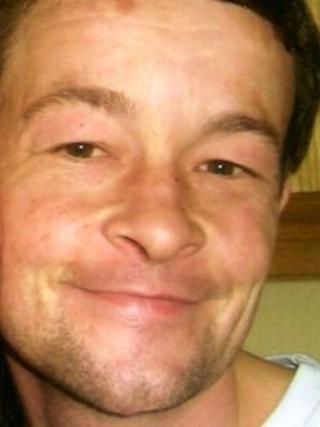 A man accused of murdering his friend and dismembering his body "does not know" whether he killed him, a court has heard.
Jurors at Winchester Crown Court were told David Hilder has no memory of an argument with David Guy, 30.
Mr Guy's dismembered body was found on Southsea beach in July 2012. Mr Hilder, 47, of Richmond Road, Southsea, denies murder.
He earlier told the court he travelled to Sussex after the alleged crime.
The prosecution say he killed Mr Guy between 30 June and 3 July last year, dismembered his body then disposed of the parts using his bicycle with a box on the front.
'Total amnesia'
Consultant forensic psychiatrist Dr John Sandford assessed Mr Hilder while he was in prison following his arrest.
Dr Sandford said Mr Hilder described "total amnesia" of the days surrounding the alleged crime.
The court heard his last memory was going into a pub then feeling everything was spinning and going outside.
He said he woke up some days later in a hedge in Sussex, before reporting himself to Shoreham Police Station on 5 July.
He told Dr Sandford he did not remember telling police he may have killed someone.
The court heard when Dr Sandford asked directly whether he had killed Mr Guy, Mr Hilder replied: "I don't know."
Dr Sandford told the court: "I said, 'Having seen the evidence do you think you might have done it or not?' He said, 'I probably didn't'."
Jurors heard Mr Hilder has a mild learning disability and a low IQ of 63 and had suffered from bouts of depression.
The court heard the precise circumstances surrounding Mr Guy's death are not clear.
The trial continues.