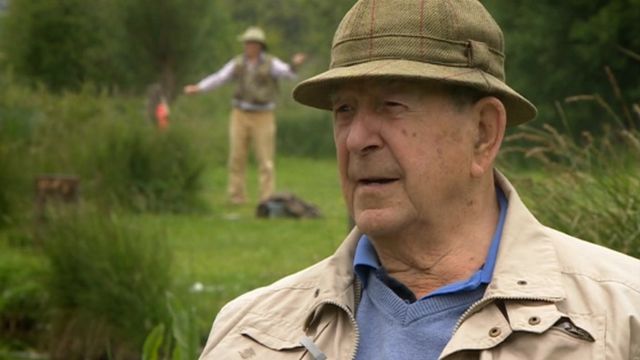 Is centenarian oldest fly fisherman?
24 June 2013 Last updated at 21:54 BST
A D-Day veteran from Hampshire continues to enjoy his lifelong passion for fly fishing despite being 100-years-old.
So is Dr Clifford Brewer, a former World War II surgeon, the oldest fly fisherman in Britain, or even the world?
Roger Finn went to meet him.