Eastoke Point Coastal Defence Scheme begins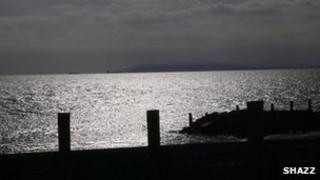 A £5m scheme to replace a stretch of eroding coastline and protect about 1,800 homes in Hampshire is set to begin.
The Eastern Solent Coastal Partnership and Havant Borough Council want to minimise flooding risks by carrying out work on Eastoke Point, Hayling Island.
They announced that preparations in the area are starting, with construction following in May and ending in October.
Project manager Marc Bryan said there would be minimal disruption.
More than 35,000 tonnes of imported beach material will be used to raise the level of the beach.
Upon completion a 650m (2,132ft) sloping rock revetment will stretch from Nutbourne Road and Bosemere Road, and around Sandy Point nature reserve, to Eastoke Point.