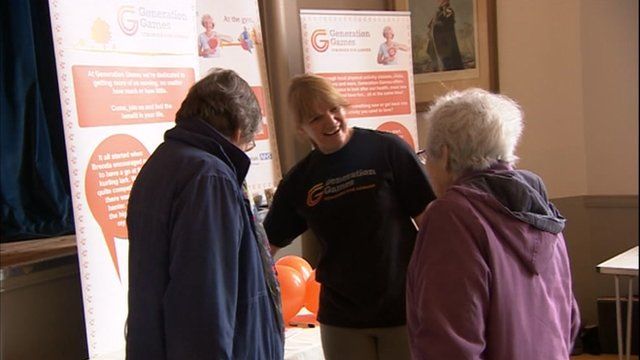 Oxfordshire over-80s break free from loneliness
11 April 2013 Last updated at 21:40 BST
Elderly people in Oxfordshire are taking part in volunteering and other local activities to avoid loneliness.
A report from the Office of National Statistics suggests that loneliness is highest among the over-80s, and found a direct relationship between daily activity and emotional well-being.
The figures are based on analysis of the most recent data from the English Longitudinal Study of Ageing.
Reporter Emma Vardy has been meeting the people who have managed to overcome their feelings of isolation.