Geoffrey Reed 'murdered by flatmates'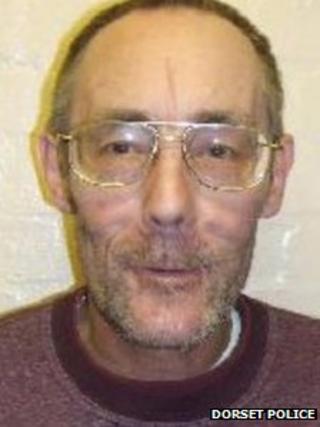 A man was murdered because his flatmates discovered he was a sex offender, a court has heard.
Three men are accused of killing Geoffrey Reed, 57, who had served ten years for raping two vulnerable people, including a child.
His body was found packed into a suitcase in woodland near Lytchett Matravers, Dorset, in June.
The prosecution told the jury at Winchester Crown Court that he was killed at his flat in Boscombe.
He was sharing the one bedroom apartment with four other people who he had got to know at a homeless hostel.
These included two of the defendants, Stuart Wareham, 25, and Lee Wareham, 32.
Also accused is Benjamin Walter, 21.
The prosecution alleged that Mr Reed's body was brought to the woodland and buried in a shallow grave inside a black suitcase.
At the same time Lee Wareham was hiding evidence in Boscombe.
The body was found a few days later by police sniffer dogs. A post-mortem examination revealed he had died from several severe blows.
All three men deny murder.