Prostate cancer research in Southampton gets grant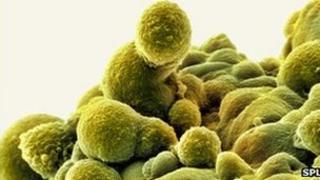 Prostate cancer research is set to benefit from a £113,000 grant awarded to the University of Southampton.
The money from Prostate Cancer UK will be used to investigate a new drug to target hormone activity in tumours.
Scientists hope it could become a way of controlling prostate cancer for a longer period.
The British Journal of Cancer projects the disease which kills 10,000 men every year will be the UK's most common cancer by 2030.
Dr Simon Crabb from the university said: "Over the last few years there have been major advances in therapies which target the activity of hormones in the prostate to treat advanced prostate cancer.
"Unfortunately, although these are usually initially very effective, it is common over time for the cancer to develop resistance, meaning there is a pressing need for improved treatments."
The university is currently building a cancer immunology centre, due to open in 2015.