Stanbridge Earls School criticised in Ofsted report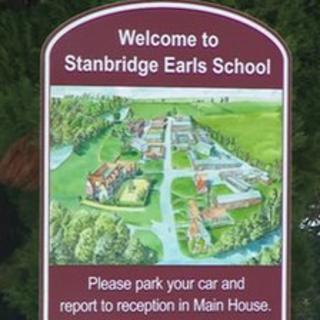 An Ofsted report has discovered serious failures in leadership and management at a Hampshire special needs school.
Stanbridge Earls School in Romsey, was criticised at a tribunal for excluding a pupil over two allegations she made of rape by fellow students.
The tribunal found the school had discriminated against the girl by failing to pass the information onto her parents.
The emergency three-day inspection also found inadequate safeguarding systems.
An Ofsted spokesperson confirmed the report has been passed on to the Department for Education who will decide on the next steps.
'Opportunities to improve'
Chairman of the school's trustees, Tony Knight, said an action plan for implementing the inspection's findings has already been prepared.
"The school accepts and welcomes opportunities to improve all aspects of its policy and practice, including in the area of safeguarding," said Mr Knight.
"Improvements have in fact been made over a period of time and the current circumstances have lent particular impetus to that."
Ofsted inspectors found a number of staff were working at the school prior to completing and receiving a full Criminal Records Bureau (CRB) check.
Inspectors interviewed a number of senior staff including the head teacher and chairman of governors.
Despite the school having three designated child protection officers, the report concluded "safeguarding concerns are not consistently identified or always handled well".
It added: "Communication and assessment systems have not evolved at the speed required".
The school has yet to comment on the inspection report.