Chris Packham attacks Cobbett Road Library plan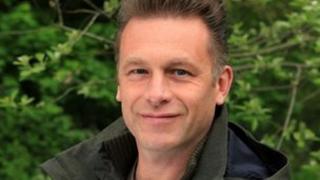 BBC Springwatch presenter Chris Packham has spoken out and signed a petition against proposed cuts at his local library in Hampshire.
Packham, 51, has described proposals to reduce the number of hours by half at Cobbett Road Library in Southampton as "short-termist lunacy".
The plans are part of spending cuts by Southampton City Council.
The authority has said the alternative to a reduction of hours at the library would be the closure of the centre.
'Damaging mistake'
Packham said: "In an age when the need for good education and strong community spirit is truly needed, this insensitive, short-sighted and short-termist lunacy should be exposed for what it is - a very serious and damaging mistake."
The naturalist said he "significantly supplemented" his education in Southampton's libraries.
"I read, revised, plotted and schemed; I dreamed and devised a life in those semi-silent rooms," he said.
"And now libraries are so, so much more: Cobbett Road Library is many things to many people of all ages and all walks of life, and such draconian cuts and closures will be ruinous in so many ways."
He urged others to oppose the proposals "vigorously".