Havant Borough Tree Wardens to plant thousands of trees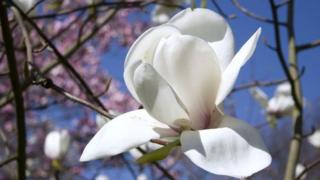 Thousands of trees will be planted in Hampshire as part of a £25,000 three-year project.
Havant Borough Tree Wardens (HBTW) will plant 5,583 trees, including copper beech, magnolia and lime, across the borough.
Funding was provided by the Department for Environment, Food and Rural Affairs (Defra) Big Tree Plant campaign.
Tree planting will start on 24 November, during National Tree Week, at Leigh Park Gardens.
The planting and aftercare will also involve local schools and Havant Day Services.
Eight further tree planting projects will take place until 2015, including one along the Hayling Billy Trail - a footpath which runs from Havant town centre to Hayling Island.
Jamie Gargett, Havant Borough Council's arboriculturalist, said: "The project will enable a wide variety of people and groups, from diverse backgrounds, to benefit from the grant scheme and become involved in maintaining and enhancing the borough's heritage of magnificent trees."
HBTW was set up in 1995 and has a network of 40 volunteer tree wardens.