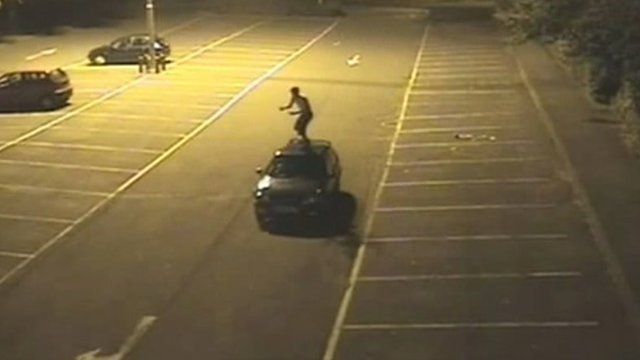 CCTV shows 'reckless' car surfing in Basingstoke
9 August 2012 Last updated at 21:40 BST
Hampshire police have issued a warning about the "reckless and dangerous" craze known as car surfing after two men's actions were caught on CCTV.
Christopher Wannell and Thomas King, both 21, were seen standing on top of moving vehicles in the Leisure Park car park in Basingstoke.
They later pleaded guilty to a charge of careless driving and were fined.
Police said such actions could lead to serious injuries or death and warned they would prosecute anyone caught.