Isle of Wight's PFI highways bidder selected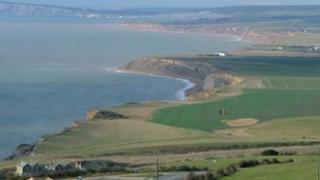 A preferred bidder for a 25-year contract to maintain the Isle of Wight's roads has been chosen.
Isle of Wight Council has selected Vinci and Ringway as its Public Finance Initiative (PFI) partner for the multi-million pound project.
Under the scheme, the entire road network, footways and cycle routes will be improved.
If approved by the government, the bulk of the island's roads would be upgraded within the first seven years.
'Once a lifetime'
Starting in April 2013, it would be the largest engineering project ever undertaken in the county and would see £20m spent annually on the roads until 2020.
Edward Giles, of Isle of Wight Council said it was a "once in a lifetime project to give [the] roads network a complete overhaul".
The project will also include work at some of the island's unstable coastal stretches including the Military Road and Niton Undercliff.
Simon Perry, co-founder of site VentnorBlog said: "Islanders certainly want to have the roads fixed. The council have presented PFI as the only option to get the island's roads into a good state after years of under spend and neglect.
"The majority of islanders who have commented on VentnorBlog say they hope residents don't live to regret the current council officers and the Conservative-led council committing us all to pay at least £150 million for a contract lasting a generation."