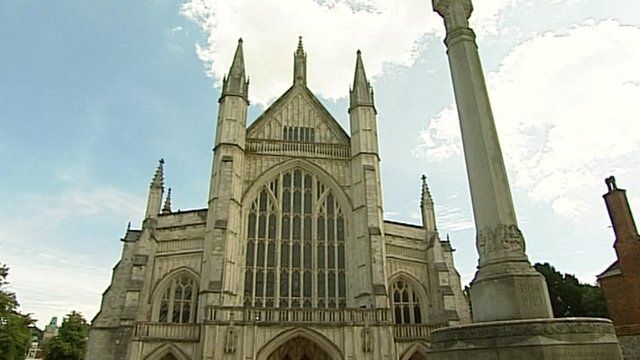 New Bishop of Winchester hopes to address inequality
20 April 2012 Last updated at 16:35 BST
The Reverend Canon Tim Dakin takes his seat as the 97th Bishop of Winchester on Saturday.
Speaking before the ceremony at the city's cathedral, Bishop Dakin revealed he hopes to address issues of poverty and inequality within his diocese.
BBC Radio Solent's religious affairs presenter, who is also called Tim Daykin, went to meet his namesake ahead of the service.