Hampshire police stretched by three murder inquiries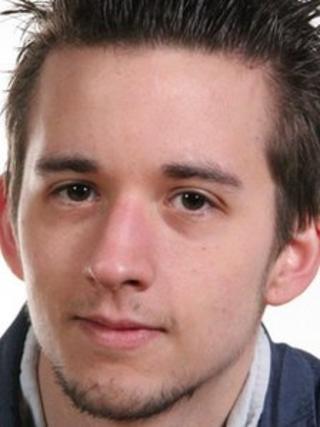 Hampshire's police chief has conceded his force is "absolutely stretched" as they investigate three suspected murders committed over five days.
Chief Constable Alex Marshall said he would not be requesting mutual aid from other forces, despite a £54m budget cut at Hampshire Constabulary.
Mr Marshall described the past five days as "highly unusual" but stressed none of the deaths were linked.
Last year there were just four murders across Hampshire and the Isle of Wight.
The first murder investigation began when the stabbed and burnt body of Jamie Dack, 22, was found dumped in a bin at Empress Road Industrial Estate in Southampton at about 03:10 BST on Easter Sunday.
Less than 48 hours later, in the early hours of Tuesday, another man's body was discovered in a burnt-out car in Chilworth.
'Highly unusual'
A third murder investigation was sparked when a man, aged in his 20s, died following a fight in Waterlooville early on Thursday morning.
Mr Marshall said: "It's highly unusual to have these incidents in such a short space of time, they're not connected to each other and sometimes in policing this happens, events happen over a short space of time.
"To put it into context, in my first full year as chief constable we dealt with 18 murders in Hampshire and the Isle of Wight. Then two years ago we dealt with 10, last year we had four murders in the whole of a 12-month period, now we've had three in a week.
"Over the last week we have been incredibly busy. We have been absolutely stretched but to our advantage the Easter period is quiet which has allowed us to move in resources from other areas."
He described murder as "very rare" in Hampshire and the Isle of Wight and stressed crime had been going down for five years, with the murder rate falling significantly.
Post-mortem tests showed the body found in the burnt-out car in Chilworth Drove was a young adult, although his identity is still not clear. Police believe he was dead before the blaze took hold.
Mr Marshall said detectives were appealing for sightings of the silver Mercedes coupe hatchback car in the area on Monday.
A 23-year-old man is being questioned on suspicion of murder in connection with the death.
The identity of the victim who died in Waterlooville victim has not been released.
Murder suspect Sean Bailey, 28, is still at large in connection with the death.
Mr Marshall said: "We are looking for Sean Bailey at the moment. I think he's in Hampshire and we need to catch up with him now.
"If anyone knows where Sean Bailey is, please phone us and tell us where he is. I've no information that he's a risk to anyone, but don't approach him. Phone 999."
Four people charged with Mr Dack's murder have been remanded in custody to appear at Winchester Crown Court on Monday.